Attorney Stephanie N. Fakih Compassionate Defense, Relentless Advocacy
Attorney Stephanie N. Fakih
Oakland County Criminal Defense Attorney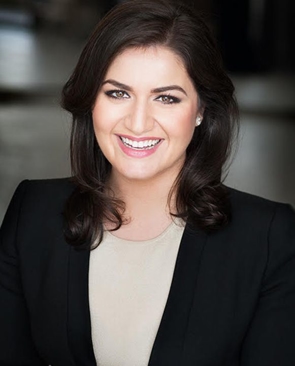 Stephanie chose a career in law because she has a passion for helping people. She is committed to protecting the rights of her clients and upholding the promises of the United States Constitution. Stephanie also works to ensure that her clients understand their legal situation and the laws affecting them and their rights. Stephanie attends several continuing legal education seminars every month to ensure she is at the forefront of the ever-changing law.
Stephanie received her bachelor of arts degree from the University of Michigan, Ann Arbor and received her Juris Doctor degree from Fordham University School of Law in New York City. Stephanie is licensed to practice law in California and Michigan state courts and in the U.S. District Court for the Eastern District of Michigan.
Review some of past client testimonials, case results, and contact us today to begin working on your specific case with our experienced attorney.
National Memberships & Associations
Federal Bar Association
American Bar Association
American Bar Association Criminal Justice Section
National Association of Criminal Defense Lawyers
American Inns of Court - Oakland County Chapter
Michigan Memberships & Associations
State Bar of Michigan
State Bar of Michigan Criminal Law Section
Criminal Defense Attorneys of Michigan
Oakland County Bar Association
Oakland County Bar Association Criminal Law Committee
Wayne County Criminal Defense Bar Association
Detroit Metropolitan Bar Association
The Oakland County Bar Association American Inn of Court
Bloomfield Township - Board of Trustees
Providing Passionate & Proficient Advocacy
If you have been charged with any type of crime in Michigan, you should hire caring and capable legal defense as soon as possible. This state aggressively prosecutes and harshly penalizes criminal offenders. If you are convicted of even a misdemeanor offense, you could face thousands of dollars in fines, revoked driving privileges, and even significant time in jail.
At Rights First Law, our Birmingham criminal defense attorney provides strong representation to Michigan residents. Backed by years of experience, she has a long track record of success and is intimately familiar with all aspects of Michigan criminal law. Attorney Stephanie N. Fakih can guide you throughout every stage of the process and make sure your rights and best interests are fully protected.
Rights First Law truly cares about our clients and their wellbeing. That's why we offer unparalleled personalized service. As our client, you will work closely with our founder and principal attorney. We can keep you fully updated about the status of your case at each stage, and we can help you make well-informed decisions about the future. Other, larger law firms are often unable to offer individualized representation, and they are forced to pass off clients to inexperienced lawyers or even paralegals. With us, you have direct access to our highly skilled attorney and extensive resources. You can rely on us for the high-quality legal defense you need and deserve.
Caring Defense, Proven Results.
Learn Why We're The Right Choice For Your Legal Defense
Have Taken a Number of Cases to Trial and Won

Our proven track record demonstrates our willingness to fight for your rights in and out of the courtroom.

We Offer a Free Initial Case Review

We take the time to listen to your concerns and evaluate the best course of action for your unique situation.

Empowering Clients Through Education

We work to provide clients with the knowledge and understanding they need to make informed decisions about their legal matters.

Passionate and Effective Representation

We tirelessly advocate for your rights, ensuring the best possible outcome for your case.