Oakland County Violent Crimes Attorney
What are Violent Crimes?
Violent crimes is an umbrella category which, in Michigan, refers to crimes defined in a wide variety of code sections.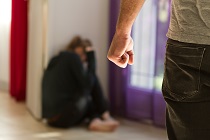 A violent crime is more severe than most crimes where force or violence is not used. In addition, a charge usually classified as a misdemeanor may become more serious—and receive a more serious penalty—if violence is involved.
If you have been accused of a violent crime, contact us to schedule your free initial consultation.
Types of Violent Crimes
Some examples of violent crimes include:
What are the Penalties for Violent Crimes?
Any of these charges can have dire consequences. Some violent crimes, such as first-degree murder, earn a life sentence in prison. Murder in the second degree and rape earn a term in prison set by the discretion of a judge. Aggravated assault has a minimum sentence of two years. Even before the trial, the accusation is a heavy burden to bear alone.
With an aggressive lawyer determined to fight for your rights, your chances of a lighter sentence—and a better outcome for your future—increase. You need a lawyer who has extensive experience with violent crime charges and won't let the prosecution only tell one side of the story.
What Rights First Law Can Do for You
Our name says it all. We are a client-centered firm that puts your rights first. If you have been accused of a violent crime, know that you have numerous options available to you.
Our violent crimes lawyer in Birmingham can stand up for you and present all the evidence so that the court sees your case, not just the accusation. Also, we offer free consultations so that you are fully informed of the process and your rights.
Charged with a violent crime? Don't hesitate—get help! Contact our Birmingham violent crimes lawyer at (248) 785-3334.